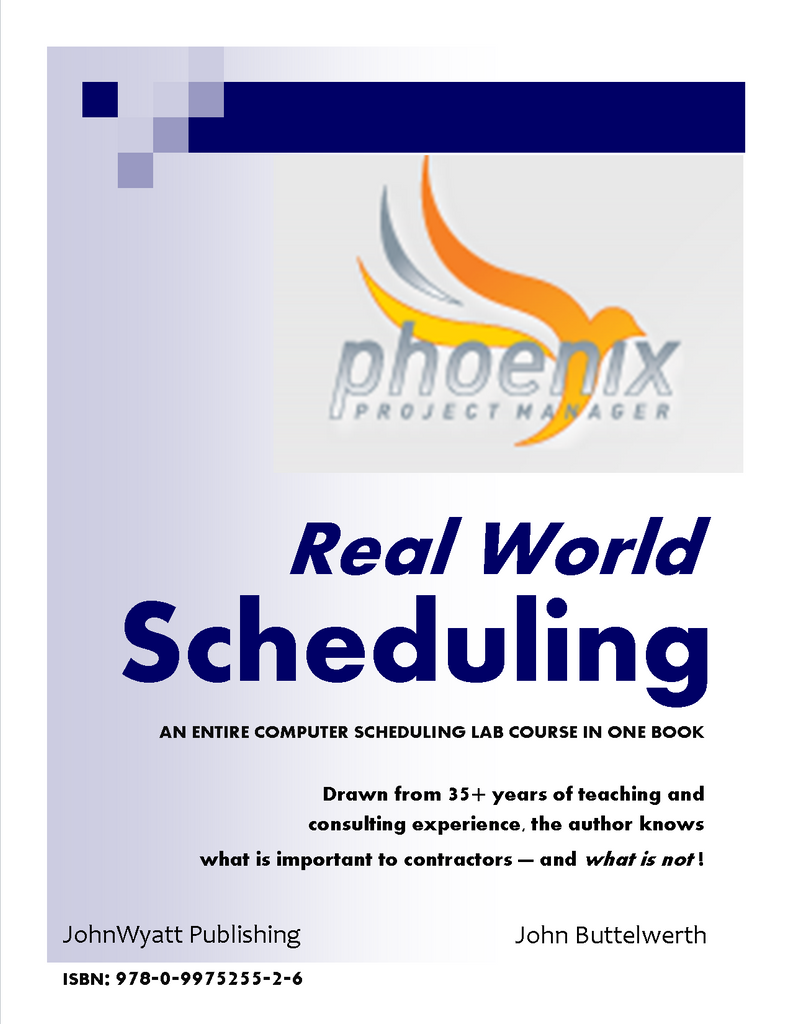 Phoenix - Real World Scheduling
$ 74.95
Phoenix Real World Scheduling is called "real world" because the author wrote it drawing upon his 40+ years of experience consulting with contractors to help them meet their construction scheduling software needs, as well as his 30+ years teaching construction scheduling softwares at the college level.  He knows how students learn and how contractors use scheduling software, what's important to them - and what is not!
Phoenix Project Manager is considered by many to be the best replacement for SureTrak. 
Based on this significant experience, the author was commissioned by the software company (Phoenix Project Management Systems, LLC) to write their training manual for Phoenix Project Manager as well - resulting in a close and continuous collaboration with the software company and ensuring that Phoenix Real World Scheduling incorporates the most important and pertinent topics.         
This manual has been tested and retested in both the classroom and the company training room.  It will guide you thru the many features of Phoenix Project Manager and teach you how use the software the way contractors use it.  Other software manuals are often hundreds of pages long filled with dense text that wastes your time trying to cover every corner and nuance of the software - ultimately leaving readers more confused than before they started.
Phoenix Real World Scheduling assumes that the reader has no previous exposure to the software and takes the reader through the process of creating a schedule covering the same features that a contractor would include on their typical schedule.  This includes creating and saving the schedule, covering numerous formatting options to customize the look of the schedule, working with calendars including 50% and 100% weather calendars, then activity coding the schedule to organize the activities.  Different views of the schedule are explored and from there the schedule is updated covering all possible update scenarios that may actually occur.  The updated schedule is stored using Storepoints and then compared side-by-side to the original using Phoenix's very unique Comparisons feature.  A custom Filter is then created to produce a Six Week Look-Ahead schedule. 
With this manual and a few hours of your time, you will be ready to effectively use Phoenix Project Manager on a real project.
Related Products