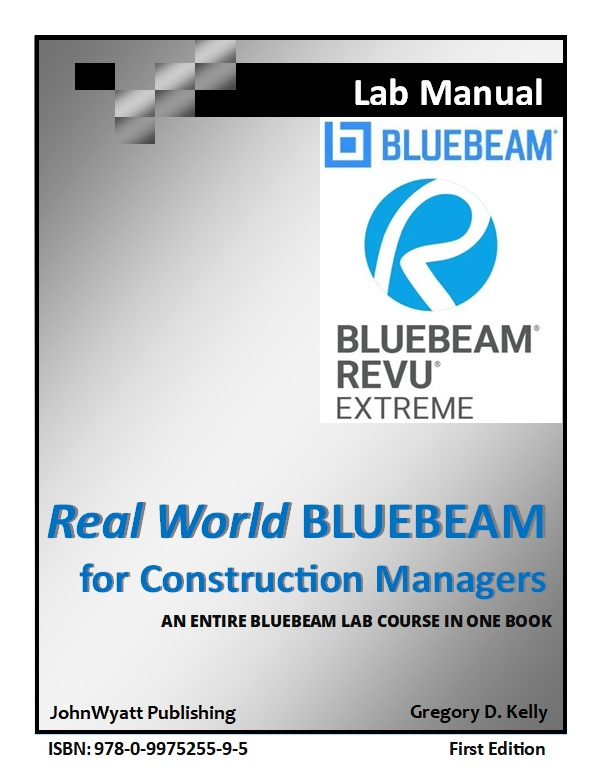 Real World Bluebeam for Construction Managers
$ 69.95

Real World Bluebeam for Construction Managers is called "real world" because the author wrote it drawing on real world experience in the constructive industry.  Additionally after surveying medium and large general contractors and trade contractors, he understands how the software is used in the real world.

This manual is designed to be concise and to address the needs of users in the construction industry.  Other software manuals are often hundreds of pages long, filled with dense text that wastes your time trying to cover every corner and nuance of the software – ultimately leaving you more confused and overwhelmed, and having gleaned very little useful skills or knowledge.

Real World Bluebeam for Construction Managers assumes the reader has no previous exposure to the software and takes the reader through the process of completing various important and commonly used tasks within the software.  This includes navigating the software, using its various document management features, using features commonly used by field as well as office personnel, and some advanced user topics as well.

If adopted, the professor is provided with an Instructor's Package including everything needed to use the manual within a course, including sample documents needed to complete the labs, completed lab keys for assessment, as well as a complete capstone project – all in a digital format.  This manual can easily be applied in a virtual or online classroom as well.

With this manual and a few hours of your time, you will be ready to effectively use Bluebeam Revu on a real project - or - teach it to your students the way contractors use it.
Related Products